00

Days

00

Hours

00

Minutes

00

Seconds
We're Sorry You Missed This Sale
We're a small, family-owned company, so we're always delighted when we can offer discounts like this. If you'd like to be notified about our next sale, please sign up for our mailing list and we'll let you know about all upcoming discounts and sales.
Introducing our newest raw topper flavors
Get 20% off today!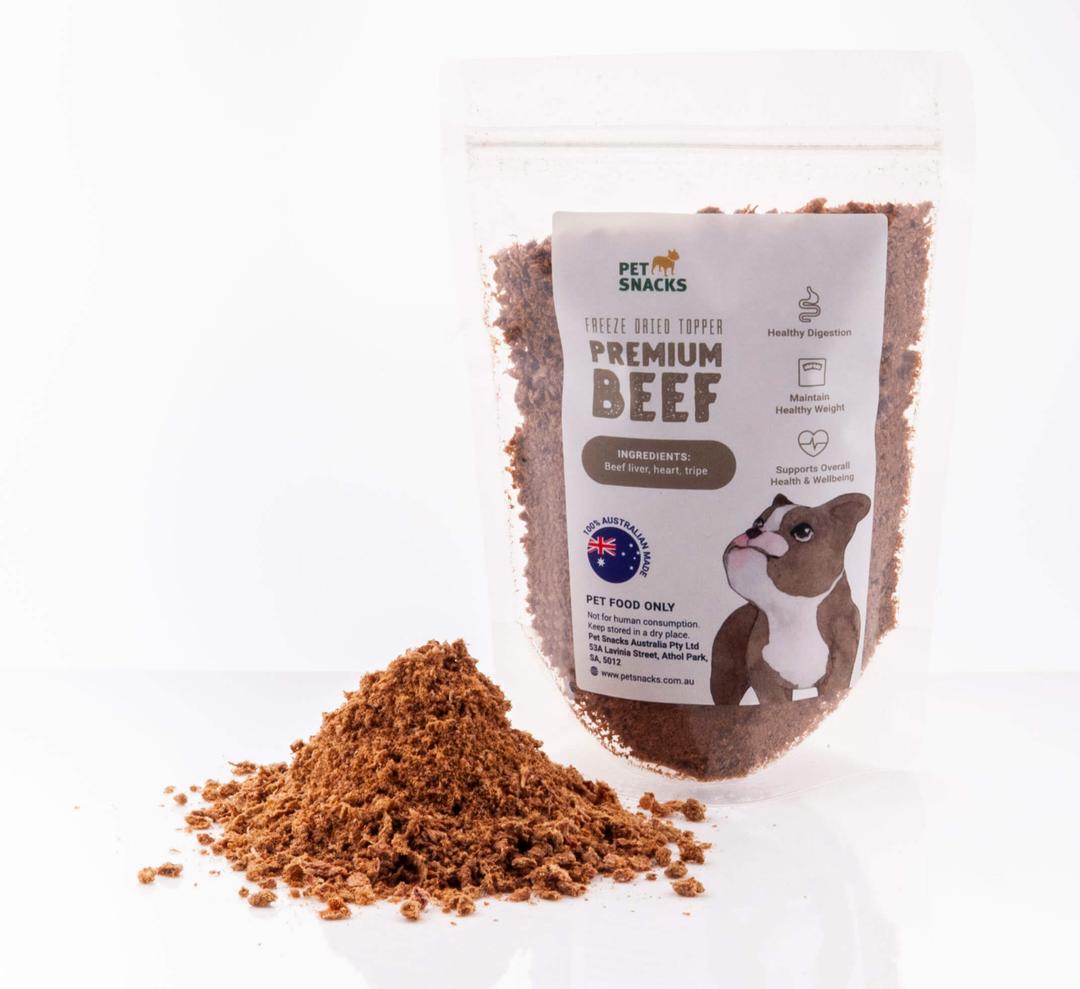 NEW
Raw Food Topper - Beef
Give your dog's diet a super boost of nutrition with our new premium raw beef topper.  Supplementing with this topper will give your dog better digestion, better coat, skin, and breath.  Made from Australian Beef heart, beef liver, and beef tripe.  
100% Australian made
Freeze-dried, 100% raw meat
Contains Beef heart, beef liver, beef tripe
"My 14-month-old puppy Huey went absolutely crazy for the raw food topper. He has previously suffered from some food allergies but has had no negative reactions from the raw food topper" 
★★★★★ —Kelly.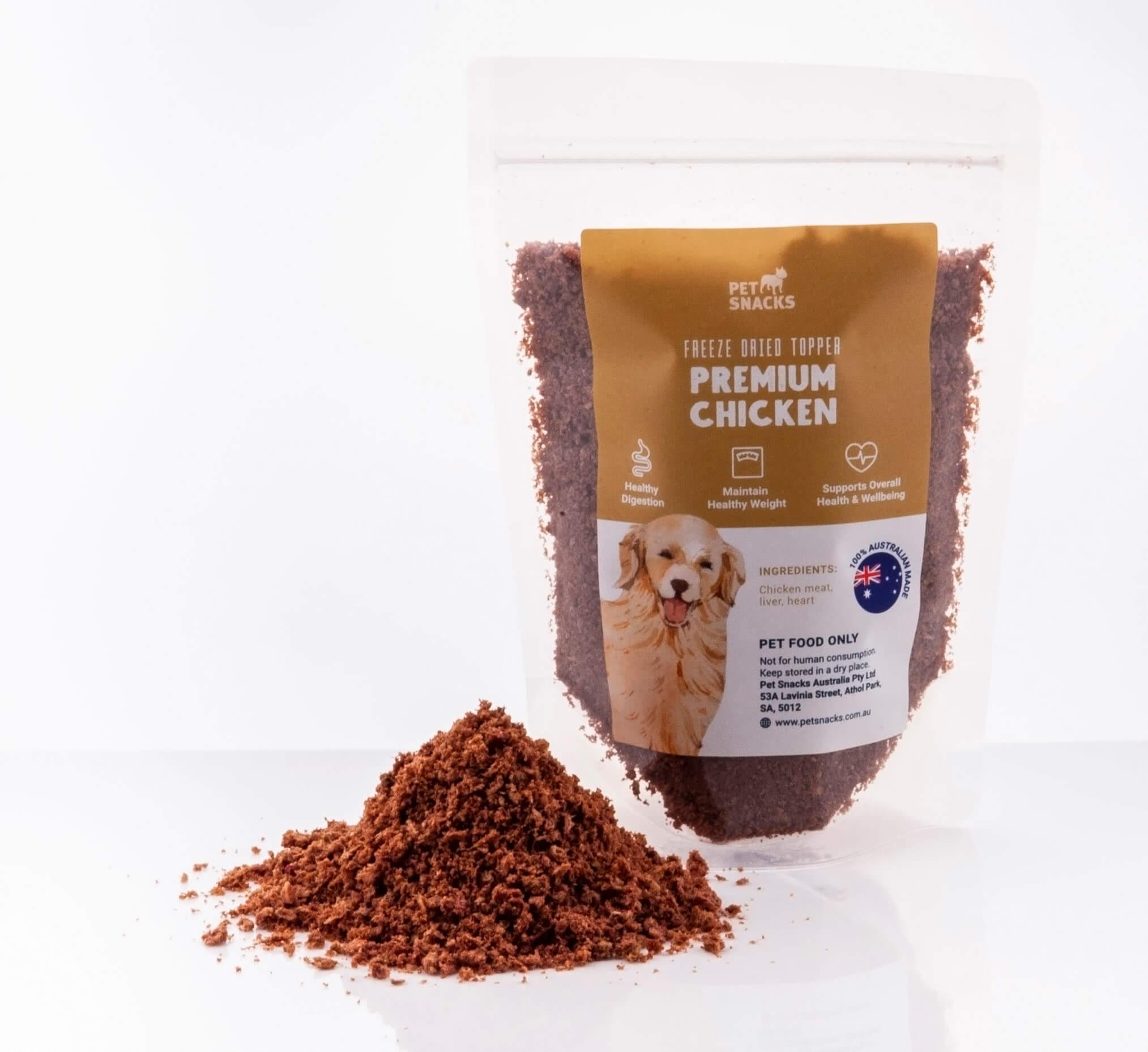 NEW
Raw Food Topper - Chicken
Attention fussy dog parents, we are here to save you! Simply add 1-2 tablespoons of our new raw chicken topper to your dog's daily dish to see a clean food bowl every time. Made from RSPCA-approved chicken breast, chicken liver, and chicken hearts.  

100% Australian made
NO chemicals, or additives
Clean dish every time
Contains Chicken breast, heart, liver
"My purrbaby and furbaby love it. Tried a small amount to start and increased slowly. Their bowls are cleaned very quickly when they are 'topped"
★★★★★ —Susan.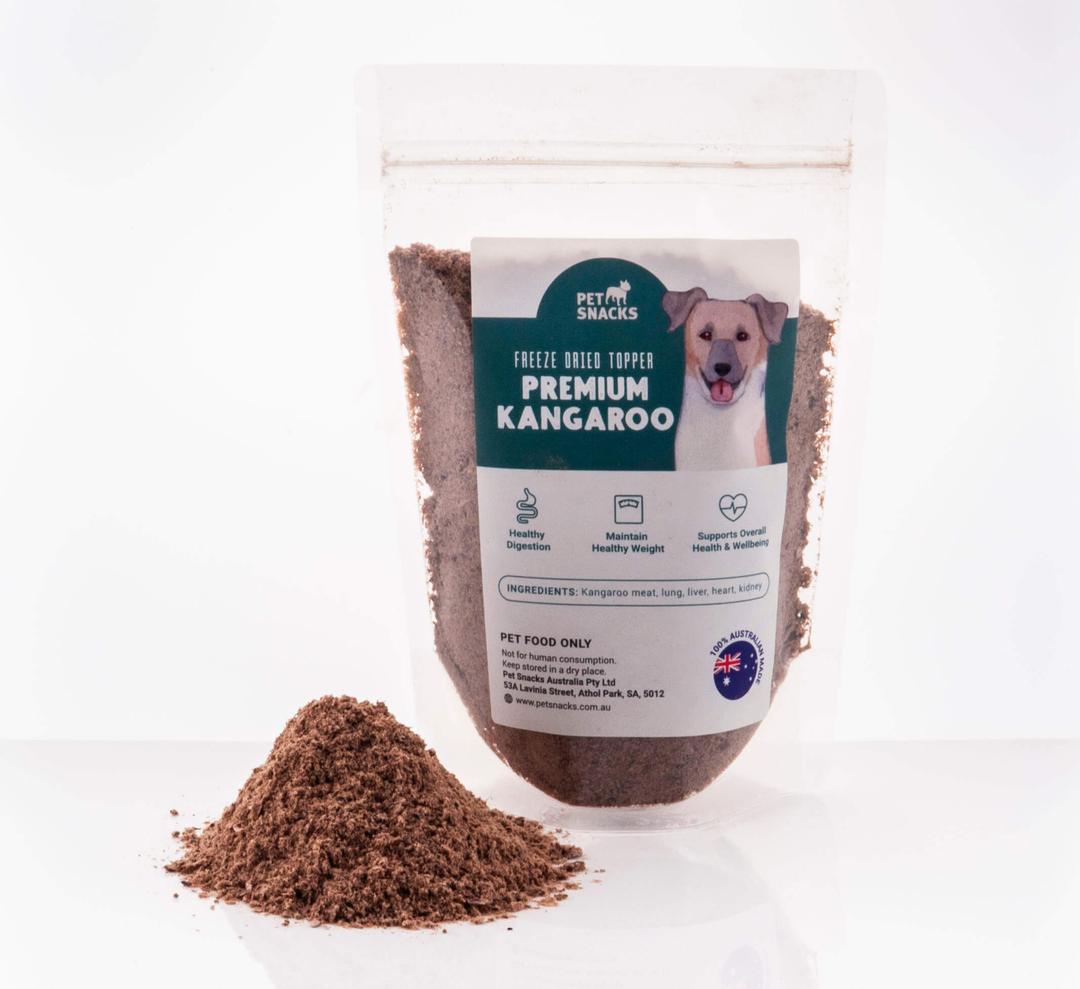 Raw Kangaroo Food Topper
This product is made from pure Kangaroo heart, Kangaroo lungs, Kangaroo liver & Kangaroo kidney. We then freeze-dry it and gently blend it into a coarse powder. This is the easiest way to get more nutrition into your dog's diet.

100% Australian made
NO chemicals, or additives
Freeze-dried, 100% raw
Contains Kangaroo heart, liver, kidney, lungs
"My dog who is not over-enthusiastic about food - actually got excited with the smell of the topper. I use it sprinkled on her meal and she seems to love it."
★★★★★ —Jenny.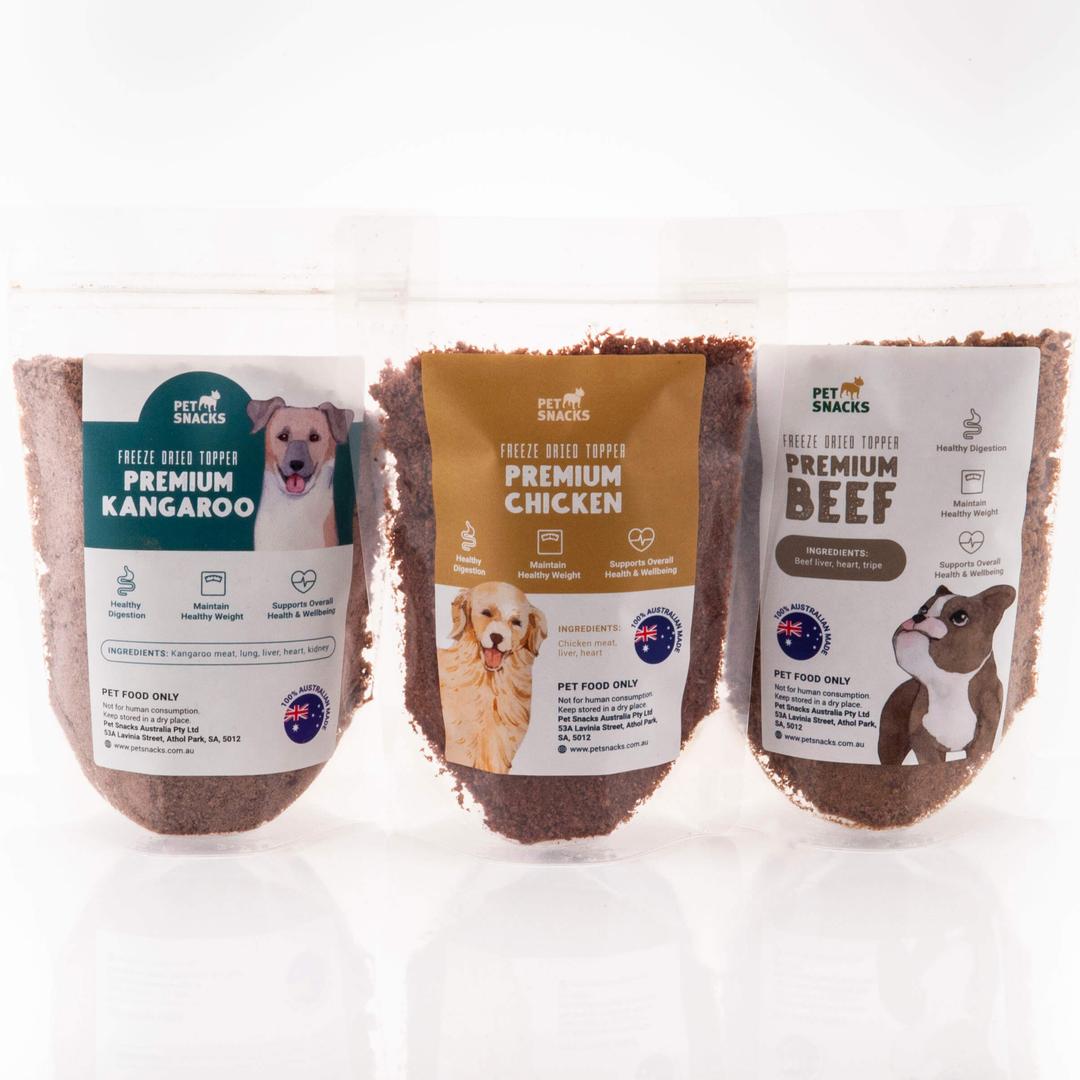 Bundle & Save 24%
Raw Food Topper - Protein Pack
Save even more when you buy in a bundle! Rotating your dog's protein is a fantastic way to give them a variety of nutrients and keep them healthy. Give your dog the ultimate health!
100% Australian made
No chemicals, or additives
Healthy digestion
Supports overall health & wellbeing
"I have been looking for a healthy topper to improve my 3 dogs diet. They absolutely love it. Very easy to add to their food."  
★★★★★ —Dale.
This Month: 20% Off New Freeze-Dried Raw Food Toppers
Our New Pet Snacks treats are on sale this month!

That includes Beef, Chicken, and Kangaroo. 

This introductory offer ends May 31st at midnight.

So why wait? Click below to shop now.

★★★★★
"At dinner time, I usually add a spoon or two of the raw food topper in Abby's food. She would finish her food quickly and even lick clean her bowl. The raw food topper makes plain food extra flavorsome and yummy for her."
—Lydia L
★★★★★
"My dog literally started drooling when she knew I was adding the topper to her meal. I have never seen her do that before
—Sue R., Pet Snacks customer