00

Days

00

Hours

00

Minutes

00

Seconds
We're Sorry You Missed This Sale
We're a small, family-owned company, so we're always delighted when we can offer discounts like this. If you'd like to be notified about our next sale, please sign up for our mailing list and we'll let you know about all upcoming discounts and sales.
Introducing our newest Freeze-Dried Flavors at 10% OFF Today!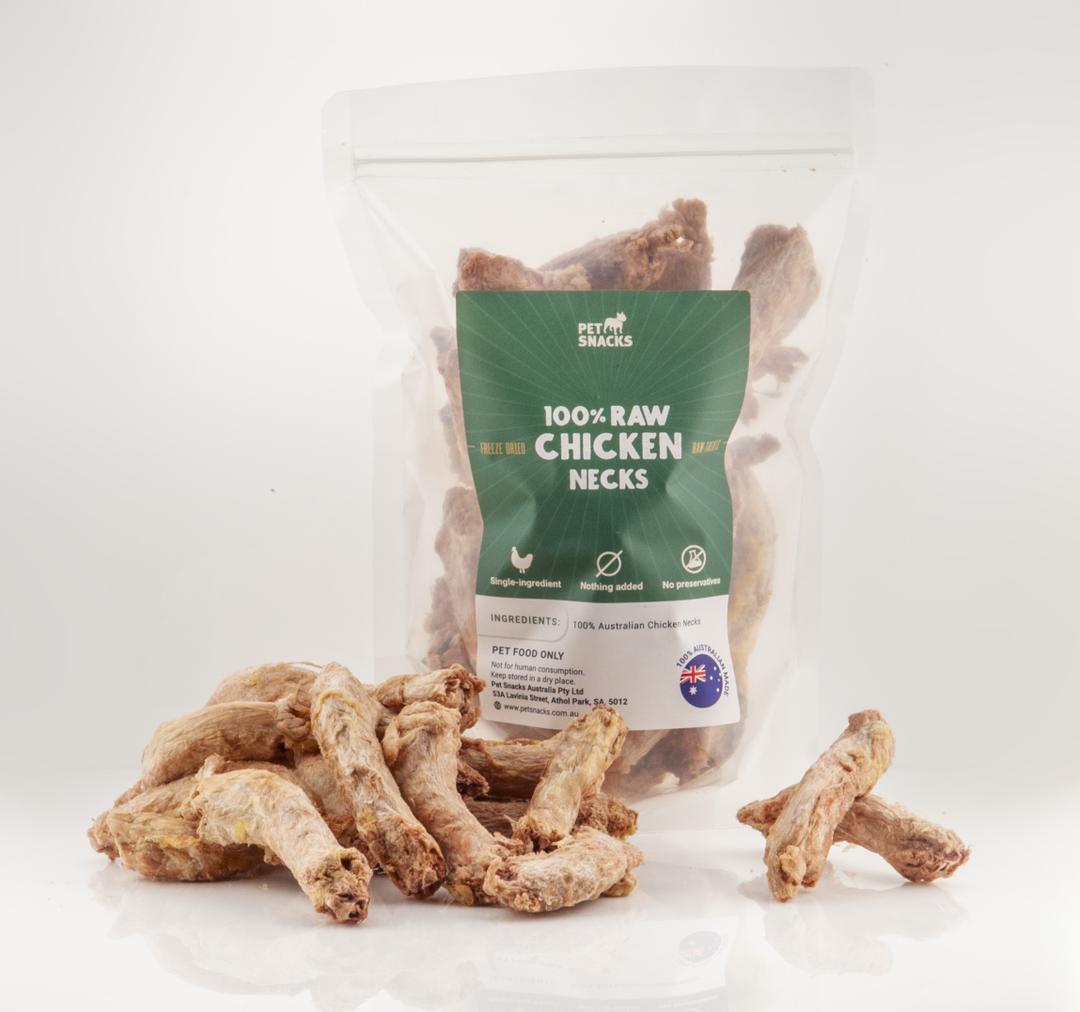 NEW
100% Raw Chicken Neck Chews
Raw Chicken necks will be an absolute hit with your pup. They help freshen your dog's breath by scraping bacteria, plaque, and tartar from teeth while they chew.  Each chicken neck is hand-selected and freeze-dried to perfection. 

100% Australian made
NO chemicals, or additives
Great for teeth and breath
RSPCA Approved Chicken
"We received a sample of the new Chicken neck chews and our dogs absolutely loved them. We don't normally feed chicken necks because of the mess but we'll be buying more of these!" 
★★★★★ —Rachel S.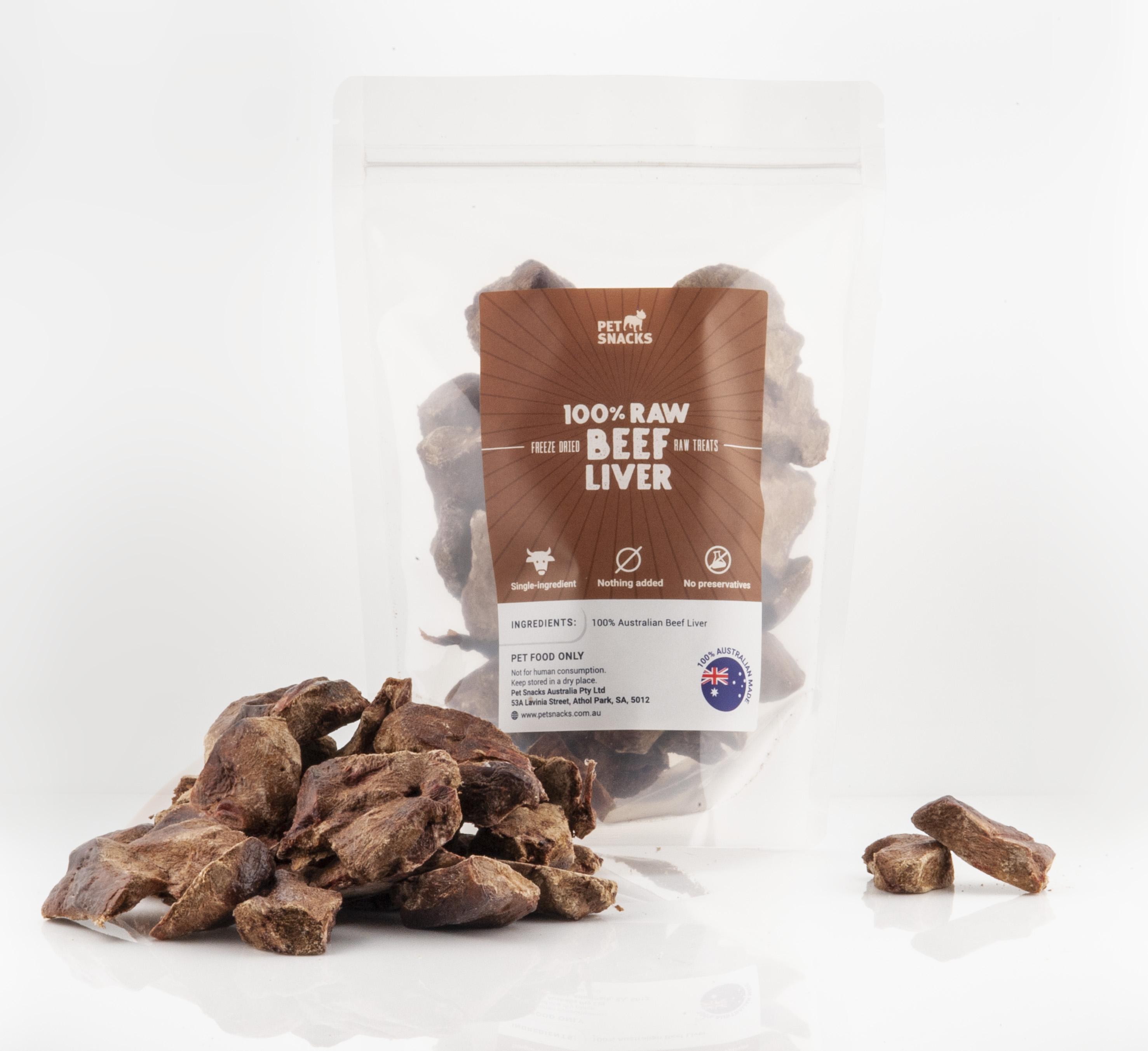 NEW
100% Raw Beef Liver Treats
Raw Beef liver is rich in iron, vitamin A, B and D, folic acid, phosphorus, essential fatty acids, zinc, and copper. These nutrients protect and support the dog's digestion, immune system, reproductive organs, as well as bone, joint, nerve, and mental health.
100% Raw Freeze-dried
Aussie made & sourced 
No chemicals, or additives
Superfood benefits
"These treats are loved by our very picky silky. She has a few teeth missing and these are easy for her to chew and enjoy"
★★★★★ —Michelle T.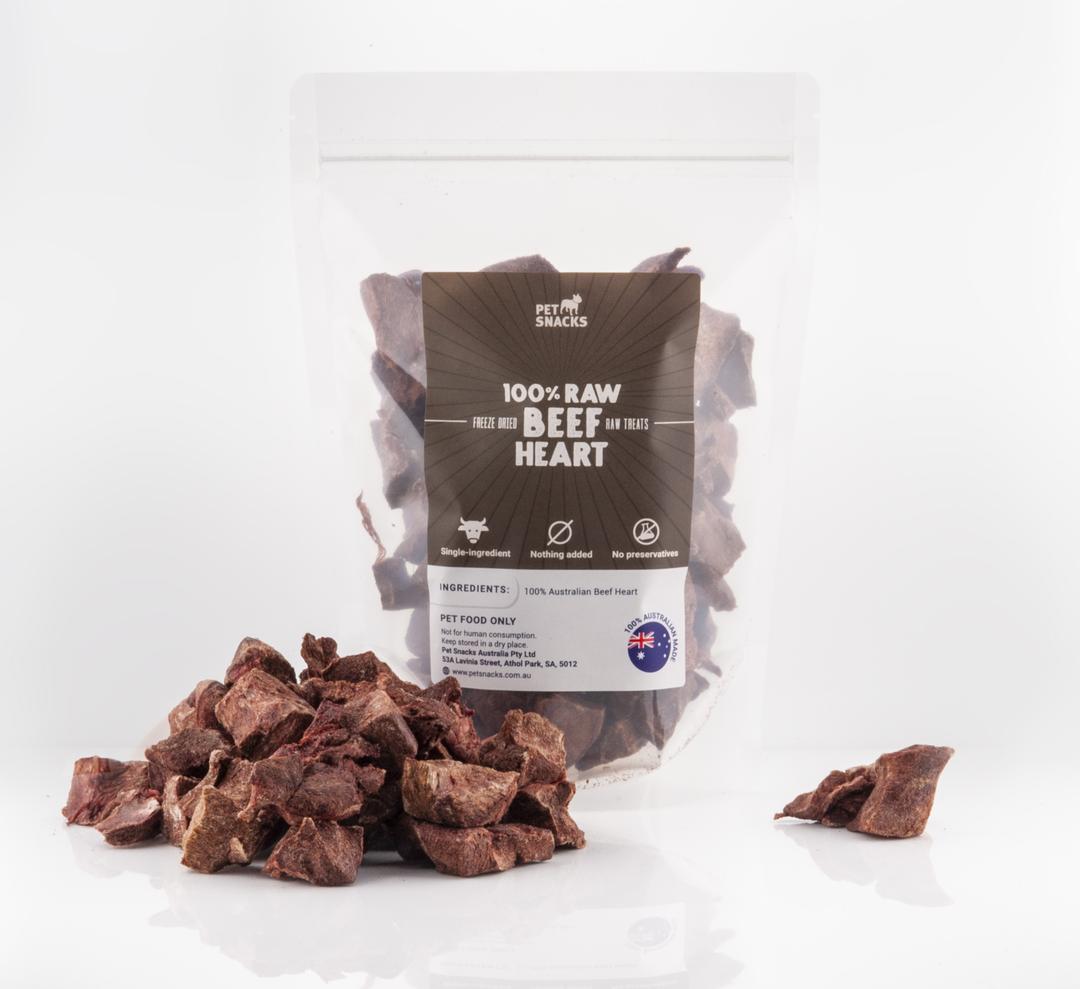 NEW 

Beef Heart Pet Snacks

Pet Snacks 100% raw Beef heart treats are a superfood snack that helps protect your dog's own heart, helps repair DNA, increases vitality, and supports the immune system. 




100% Raw Freeze-dried
Aussie made & sourced 
No chemicals, or additives
Superfood benefits
"My dog loves your freeze-dried products so we couldn't wait to try these. They love the beef heart because they are bigger than the roo heart chunks. The health benefits are amazing!"
★★★★★ —Claire M.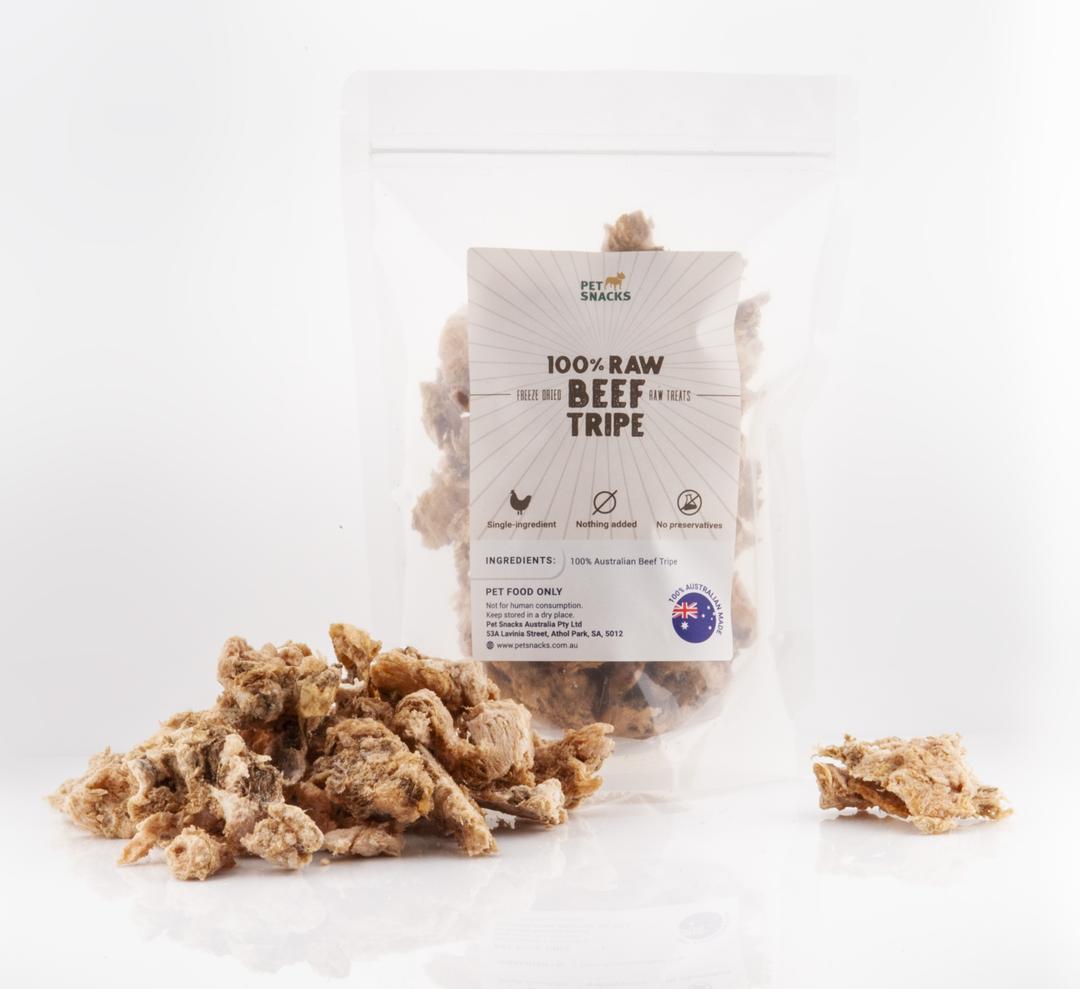 NEW
100% Raw Beef Tripe Treats
Raw green tripe offers a balance of nutrients as well as beneficial bacteria and enzymes. It is nutritionally balanced, very healthy, and easy for dogs to digest - the perfect treat for sensitive stomachs. 
100% Australian made
No chemicals, or additives
High in Omega 3 & 6
"My dog loves this new green tripe. Green tripe is quite hard to find these days so its so good to have it freeze-dried and available to my dog daily is awesome, well done Pet Snacks!"
★★★★★ —Terri M.
This Month: 10% Off New Freeze-Dried Treats
Our New Pet Snacks treats are on sale this month!

That includes Beef Liver, Beef Heart, Chicken Necks, and Beef Tripe. 

This introductory offer ends February 28th at midnight.

So why wait? Click below to shop now.

★★★★★
"My Cavoodle Bella and her Bff Charlie absolutely love these treats. We also get the roo chews and her teeth are perfect"
—Kay S., Beef Tendon Customer
★★★★★
"Izzy has a very sensitive bowel but with pet snacks Izzy has no reaction. Couldn't be happier and it's good for her teeth!"
—Sue R., Pet Snacks customer