00

Days

00

Hours

00

Minutes

00

Seconds
We're Sorry You Missed This Offer
We're a small, family-owned company, so we're always delighted when we can offer discounts like this. If you'd like to be notified about our next sale, please sign up for our mailing list and we'll let you know about all upcoming discounts and sales.
NEW Dental Chews Out Now
(Save 10% this week only)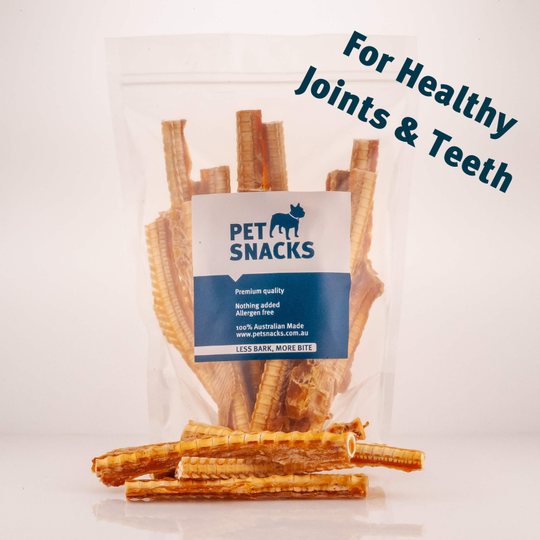 NEW - Premium Cartilage Chews
(For Dogs 8kg+)
★★★★★
"Both of my dogs went absolutely crazy for these new cartilage dental chews. One of our dogs has hip problems so I love that they clean teeth and also keep their joints healthy. "
—Penny M, Pet Snacks Customer
Made of sustainably sourced Australian shark cartilage, they are extremely tough and are great for keeping teeth and gums healthy while being a tasty treat that dogs just can't resist. Slowly air-dried and 100% natural with nothing added. For strong chewers 8kg and up!
NEW - LARGE Beef Tendon Power Chews
(For Dogs 15kg+ and Powerful chewers)
★★★★★
"We were lucky enough to get a sample of the NEW large Beef Tendon chew! OMG! My dog loves all of your products but this is her new favorite! I like how they are much bigger than the first ones. It takes her far longer to chew through them!"
—Angie F., Beef Tendon Customer
New LARGE size is here! Our new large grass-fed beef tendons are 100% Australian-made and sourced. Slowly air-dried and 100% natural with nothing added. These are extremely hard and suited to power chewers 15kg and up!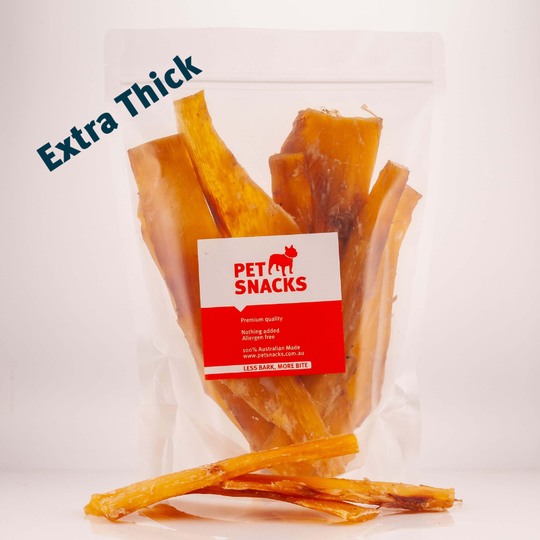 ★★★★★
"My Cavoodle Bella and her Bff Charlie absolutely love these treats. We also get the roo chews and her teeth are perfect"
—Kay S., Beef Tendon Customer
★★★★★
"Izzy has a very sensitive bowel but with pet snacks Izzy has no reaction. Couldn't be happier and it's good for her teeth!"
—Sue R., Pet Snacks customer
Enjoy 10% Off These New Products! 
(Very Limited Supply Available)