Top 5 Benefits of Feeding your Dog Liver
1. Liver Is Rich In Vitamin A  

Liver is the most abundant source of vitamin A or alternatively known as Carotene. The darker the liver, the more vitamin A it contains.  If your pet is currently suffering with skin issues, dull coat liver could help. 
2. Liver Is A Good Source Of Protein

3. Liver Is A High Source Of Omega Fatty Acids

Liver is high in Omega 3 & 6. Not only do these fatty acids promote a fully functioning immune system, they also help to improve the health of your pet's fur and skin. 
4. Liver Is High In Essential Vitamins 
Liver contains Vitamin E, A, B3, and B12.  All essential  to your pups growth, and in promoting healthy skin and fur.
5. Liver Is High In Minerals
Liver is a good source of essential trace minerals like Phosphorus, Zinc, Iron and Copper which also contribute to optimal energy and healthy skin and coats. 
Liver is an organ-meat and like other organ meats, it should make up at least 5% of your dogs diet. 

Although these benefits are amazing, some people and some dogs don't like the texture of raw liver. If you're looking for the best way to get some liver into your dogs diet without the need for messy raw organ meats, this next option is the BEST solution:

An All Natural Dehydrated Liver Treat

Providing your dog with a dose of dehydrated liver is THE BEST way to protect your pets health, or feeding messy raw liver. 
But make sure you pick a locally made Natural liver treat, not something cheap and nasty imported from China.
Today we have good news for you.
If you're thinking about buying an All Natural Liver Treat for your dog, Pet Snacks all natural treats and chews are unbelievably popular!
All of their treats are single ingredient 🥩 Packed with nutrients, NOT fillers…It's the ideal raw treat all dogs LOVE 🐶🐕
Healthy pet parents all around Australia have been getting amazing success by feeding Pet Snacks Premium dog treats and chews. 
⭐⭐⭐⭐⭐
"

My dog loves these liver treats so mush so that she is into her second 1kg pack. For a small dog she really goes through them in a hurry .Excellent product Excellent service and best of all an Aussie company.

"
~ Pet Snacks Customer
These natural treats and chews are: 
No Additives – Pet Snacks treats are 100% natural and organic. You don't need to worry about dangerous additives here because they are single ingredient. No fillers, no additives.
High in Essential Nutrients – Things like protein, omega 3 fatty acids, zinc and Iron are essential for maintaining healthy skin, joints, coat and strong immune system. My treats can improve cell and brain function while lowering inflammation. 
Allergen Free – Our Roo treats do not contain common allergens found in store bought treats like grains, soy and preservatives which cause itching and infections. Out treats can even reverse environmental allergy symptoms and stop your dog itching and scratching. 
Dental Health – Our natural dental chews help bring back those pearly white teeth in days, and keeps bad breath at bay saving you time and money with vet bills. 
Highly Digestable – Roo treats are highly palatable, and easily digested by dogs which is perfect for dogs with sensitive stomaches. No more worries about upset tummies.
100% AUSTRALIAN made - And owned!


Our natural treats are highly durable and act both as a dental chew, and a nutritional powerhouse for your pup. There's no additives, no preservatives, no harmful ingredients and every single piece is inspected for quality.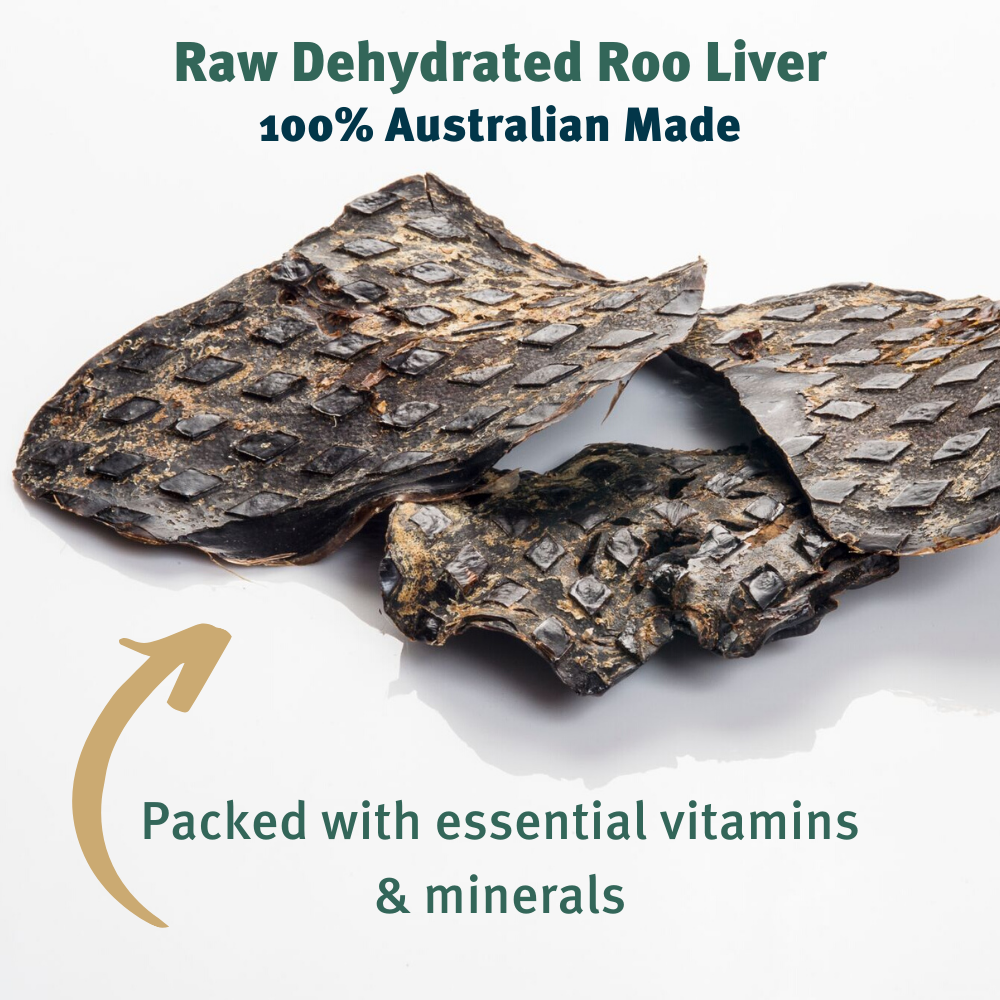 Premium Kangaroo Liver Pet Treat
(ORGAN MEAT)
Kangaroo Heart Dog Treats
(ORGAN MEAT)
Natural Tendon Dental Chew - For Small Dogs
(TOP SELLER)
In 2008, Pet Snacks co founder, James Buhagiar, lost his family pet 'Bear' to hepatic insufficiency otherwise known as liver failure, because of toxic dog treats.
After experiencing his own pet passing in such a sad way, James dedicated his life to researching pet food ingredients and helping other pet owners avoid the same tragedy.
He started researching pet food ingredients, pet nutrition, pet food production practices, and the truth I discovered was quite shocking to say the least.
The most popular dog foods on the market with the amazing images of roast chicken and vegetables are usually made from nothing more than meat by-product, fat, sugar, water, preservatives, fillers and god knows what else.
"I know from my own experiences in being a dog owner, finding the right treat to feed your dog can be like playing Russian roulette. 

After Bear died from ingesting toxic treats (I was unknowingly feeding him) I searched all over Australia for the healthiest dog treats available...but I found very few on the market that reached my high standard."
~ James Buhagiar (Pet Snacks Co Founder)
"Today, Bear's legacy lives on in the thousands of Pet Snacks customers."
The only real way you can truly protect your dog against dangerous additives is by feeding a single ingredient, real meat based treat...and sadly they were not being sold anywhere.

I soon came to the conclusion that the only way to ensure my new dog isn't going to be poisoned with preservatives and additives,  I would have to produce my own treats and make them from one of the best things anyone could feed their dog.
What Pet Parents are saying about us...
⭐⭐⭐⭐⭐
"I have bought your pet snacks for a number of years now and recommended them to many friends. I have 2 small dogs who don't like to eat any snacks except yours. They hear me open the pack and are waiting for them straight away.One is an 8-year-old toy poodle, Rusty, and Sasha, have never had to have her teeth done. The vet just looks in her mouth and says beautiful" ~ Val (Pet Snacks customer)
Get Australia's most popular dog treats online 🎉
Our treats are single ingredient, natural, fresh and dogs LOVE them!
FEED YOUR DOG LIKE AN AUSSIE DOG

🇦🇺🐶





Pet Snacks treats are the best thing you can feed any dog because they are natural and healthy, keep them busy, clean teeth, and best of all they are proudly 100% AUSSIE MADE!




Ensuring the health and happiness of dogs throughout Australia has become something of a personal mission of mine, a calling if you will and now, I'd like to take the opportunity to invite you to join me in this mission… 




With your help I believe we can turn the tide of the pet food industry and show manufacturers that pet owners are not only willing but eager to give their dogs the best...
Premium Small Dog Bundle
(GREAT FOR PUPPIES TOO)
Premium Chew & Treat Bundle
(FREE SHIPPING)
Premium Health 3kg Bundle
(FREE SHIPPING)
Don't guess about the treats you give your dog.
They trust you to feed them pure, safe snacks.