Best Chews to Clean your Dog's Teeth

When looking for the best ways to avoid costly dental treatments for your dog, this article might provide the best options for making sure your dog's canine teeth stays healthy and strong.
First, let's look into unsafe options and things you should definitely avoid:
Cooked bones ❌
Cooked bones are always a no-no in pet care. These bones tend to be very dry and brittle. This poses an issue as cooked bones can break into small and sharp pieces that can cause lesions in their mouth and digestive tract, leading to potentially life-threatening problems.
Antlers ❌
Pet owners would tend to give their dogs deer antlers as a substitute for bones as they do look and feel like one but beware! Unlike raw and uncooked bones, antlers pose the same risks and dangers just like cooked bones. 
These things are made mostly of keratin and dogs won't get any nutritional value from these. It is known to also cause digestive imbalances as these won't get digested by their stomachs.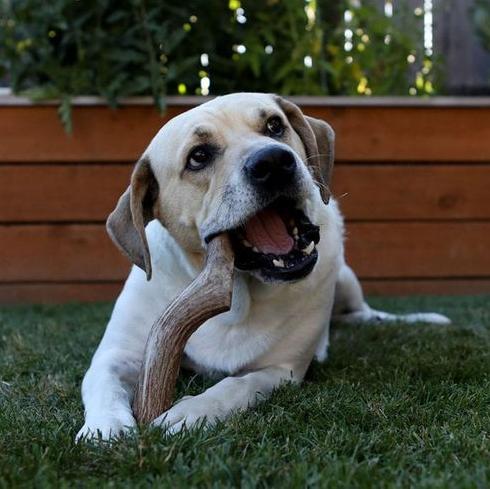 Rawhides ❌
Raw hides are known by-products of the leather-making industry and have been controversial for many reasons. As leather by-products, these things are soaked in various lime, bleaches, and other chemicals that can very much threaten your dog's health. 
Being heavily-processed, raw hides cannot be easily digested by your dogs and can cause obstructions if swallowed.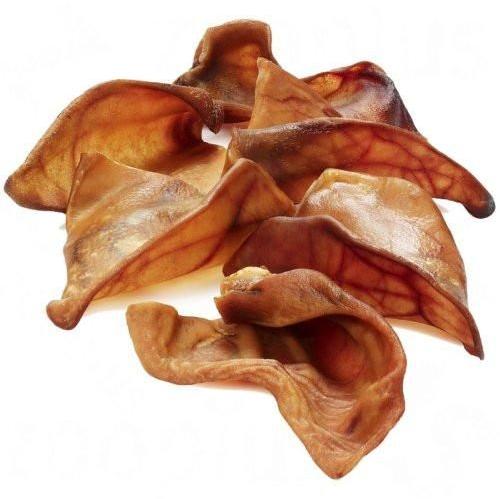 Pig ears ❌
Pig ears are notorious for causing an intestinal blockage in dogs, with their inherent gummy nature to blame, they tend to be swallowed whole by your pets accidentally as they chew on them.
Additionally, in some countries, there have been numerous warnings for these treats due to potential salmonella contamination and pig ears contain ridiculously high-fat content that is generally bad for dogs.
Recommendations for safe chews
Raw meaty bones ✔️
Yes! You read it right! It is safe to give your dog a bone, contrary to misconceptions, bones are very good in keeping their teeth healthy and strong as well as making your furries happy! But make sure to only give them raw, uncooked, and meaty bones! 
Encourage your dogs to gnaw meaty bones with Pet Snacks' all-new, all-natural Kangaroo Tail Chunks! These new freeze-dried raw treats are made with every dog in mind. Each tail is hand-selected and processed to give you the best teeth cleaning chews with nothing added. 
Cartilage and Tendon chew ✔️
Aside from bones, it is also a good idea to give your dog dried tendon and cartilage chews! These chews are great in maintaining healthy mouths in dogs and also aiding with giving them a puppy fresh breath.
In choosing cartilage and tendon chews, Pet Snacks has got you covered with our 100% Grass-fed Beef Tendon Chews that are not only guaranteed freeze-dried fresh but are also naturally sourced from Australian grass-fed cows to ensure the best quality product your dogs can enjoy without worries!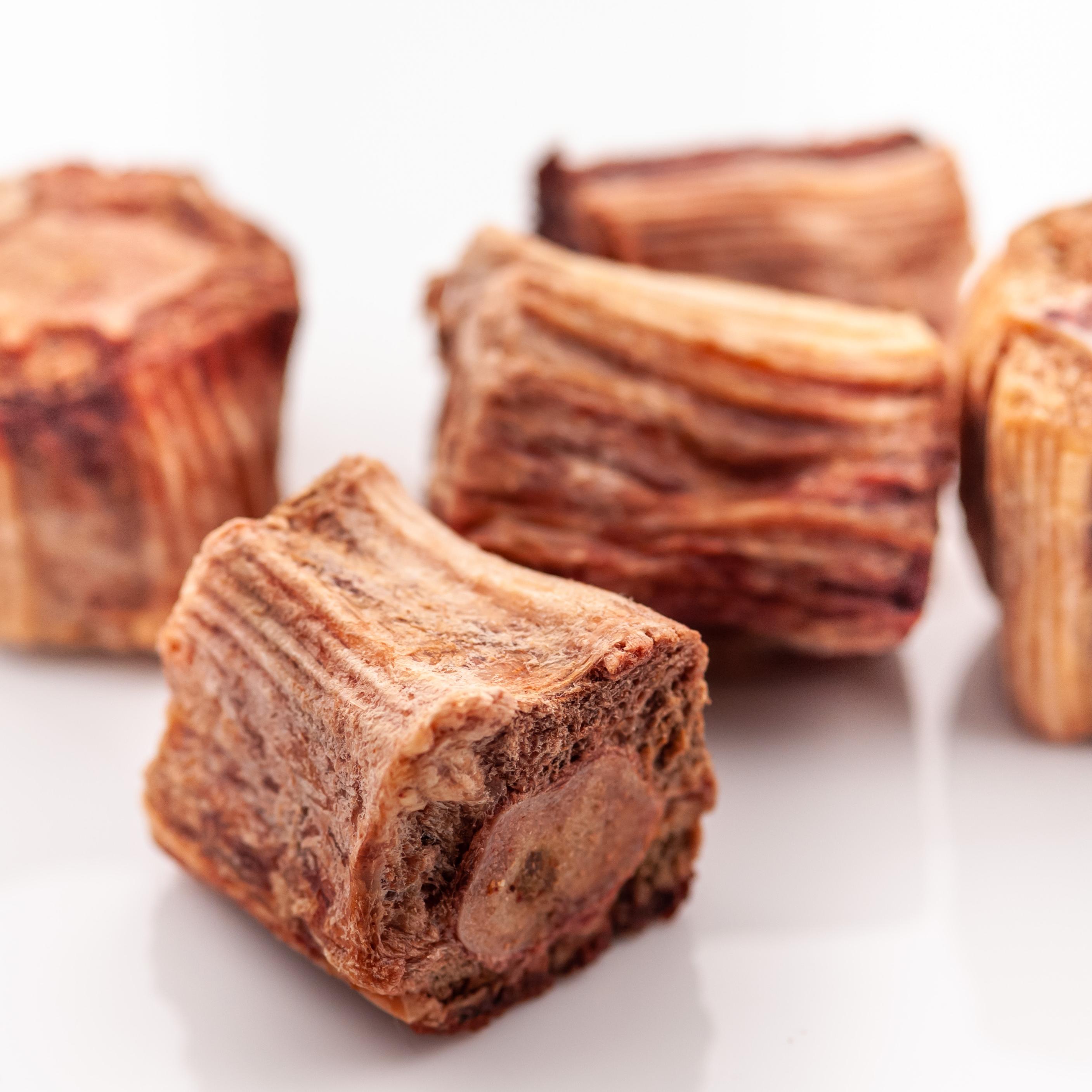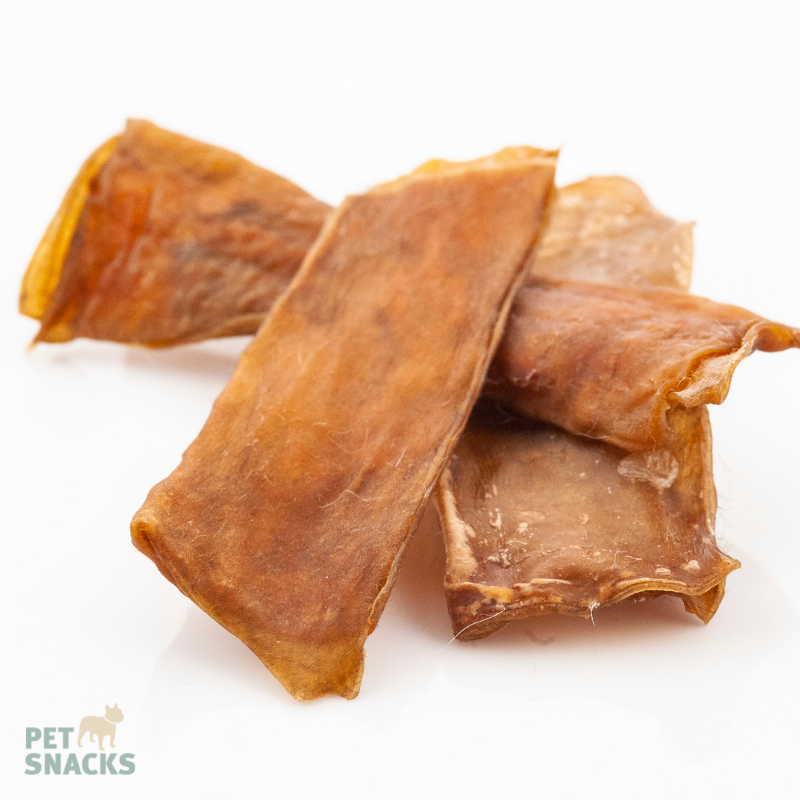 Non-rawhide dental chews ✔️
One way to keep your dogs' mouths healthy and clean is by maintaining fresh breath! However, many chews marketed as breath fresheners are often made from a rawhide base and treated with chemicals. We suggest trying out more natural, single ingredient options like the ones made from 100% animal protein.
Pet Snacks recommends you try out our Fresh Breath Dental Chews! 100% Australian-made and sustainably sourced, made from kangaroo protein and loaded with omega 3's, and collagen! This is the best substitute for rawhide chews out there without the nasties!