5 Reasons to feed your dog chicken liver
If your best friend's diet does not consist of liver meat, I'm sorry to tell you that you're missing out big time.
Liver meat is among the planet's most nutritious food.
Scientifically proven to be densely packed with healthy content, your pet would surely love it once they get a sniff, and you get the benefits of a happy, healthier dog!
So we wrote this post on the reasons you should be feeding liver, and a mess-free way to get more into your dog's diet.
1. It's a natural superfood

Forget all those off-the-shelf products from your local pet store that market themselves as superfood.
Nothing would ever beat nature's superfood.
They contain generous amounts of organic essential nutrients, vitamins and minerals that your dogs really need.
Their bodies would easily digest and process nutrients coming from natural sources, unlike if you give them those lab-processed and chemically fortified options.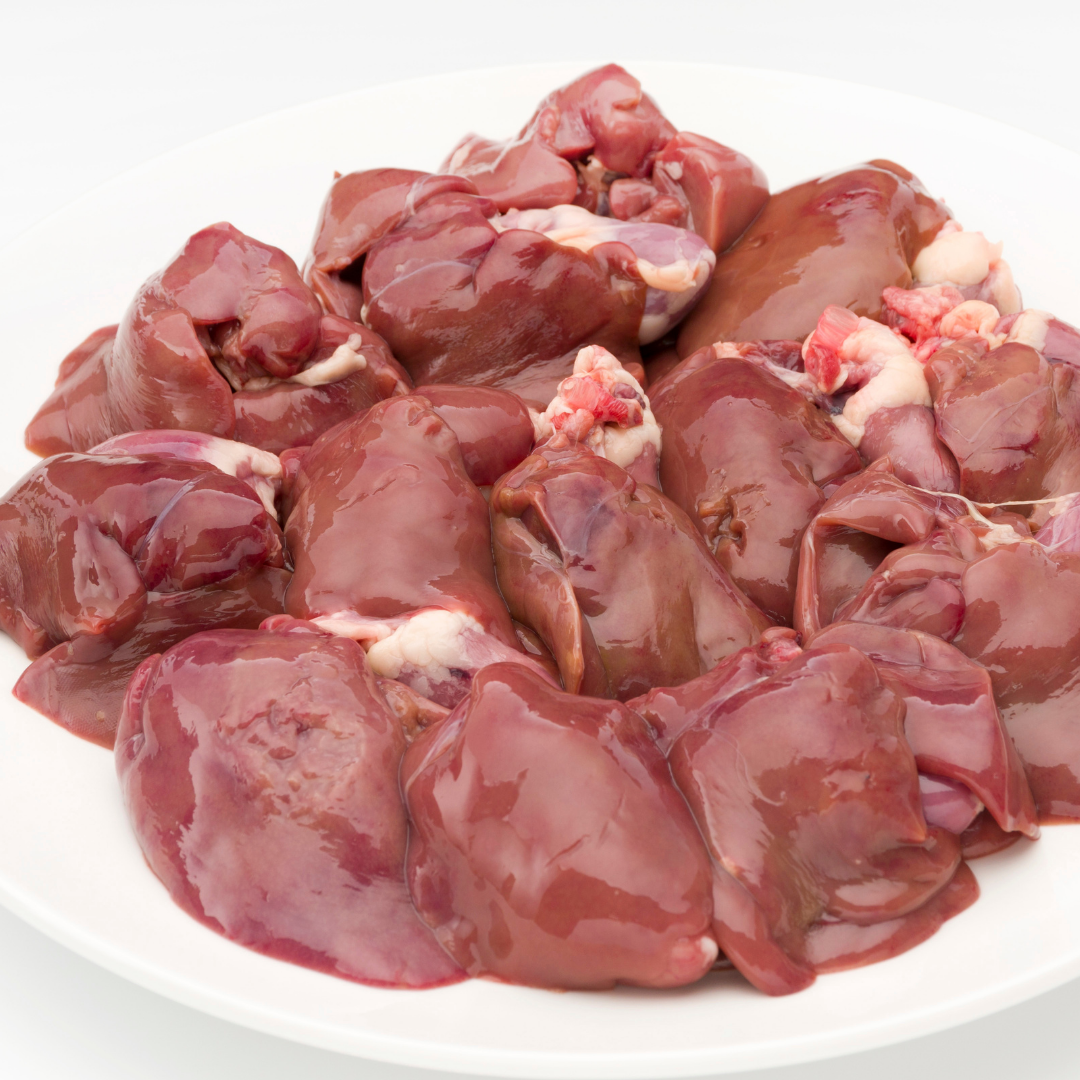 2. More nutritious than muscle meat

Being a superfood, liver outweighs any muscle meat in terms of nutritional value. It was so rich in nutrients that you only need it to supply at least 10% of your dog's diet.
It contains higher amounts of minerals such as zinc, iron, calcium, phosphorous, choline and manganese than regular meat.
Chicken liver, meanwhile, is more beneficial in this aspect as it also contains the valuable Omega-3 fatty acids that were attributed to lower cancer risks in dogs.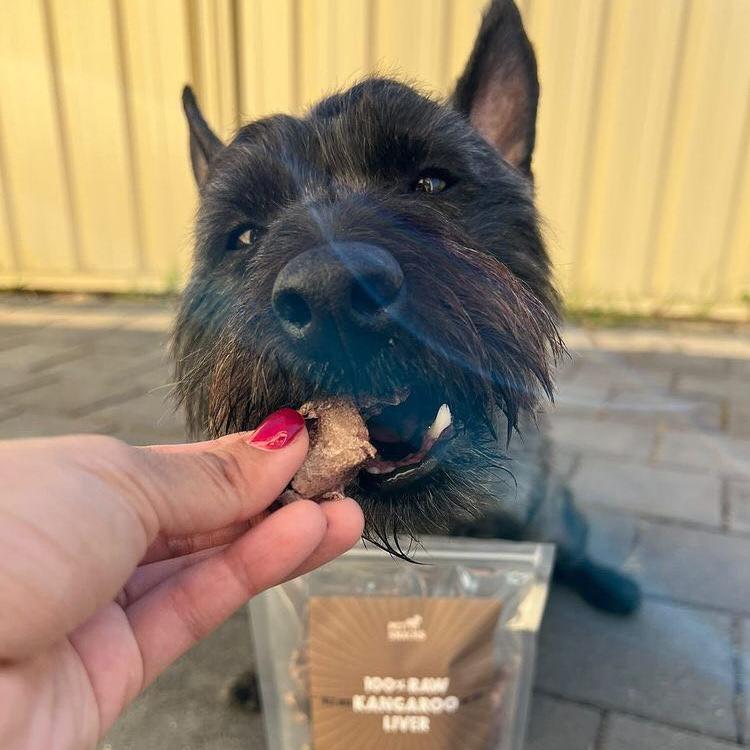 3. Good for organ health
One hallmark of liver meat is that it is the same meat to enriches all other organs of your dog.
It provides vitality and exceptional health as it is a good source of iron that will help in blood circulation.
It will also encourage cell repair as it is abundant in amino acids that can also stimulate good metabolic rate, brain, and heart function.
4. Loaded with B Vitamins

Aside from other essential vitamins and minerals, liver is a good source of rare B vitamins (Folate, Riboflavin, Pantothenic, Niacin, Vitamin B6, and Thiamin). This important nutrition is hard to come by and sustains your dog's diet.  It is essential in the development and maintenance of important bodily functions and provides energy for the necessary processes.
5. High in protein

Protein is the most essential nutrient your dog will get from liver meat.
It is the most important component of their diet as the main source of their energy and the foundation of amino acids that supports all bodily functions.
IMPORTANT: You should be including liver or other offal in 5-10% of your dog's daily diet.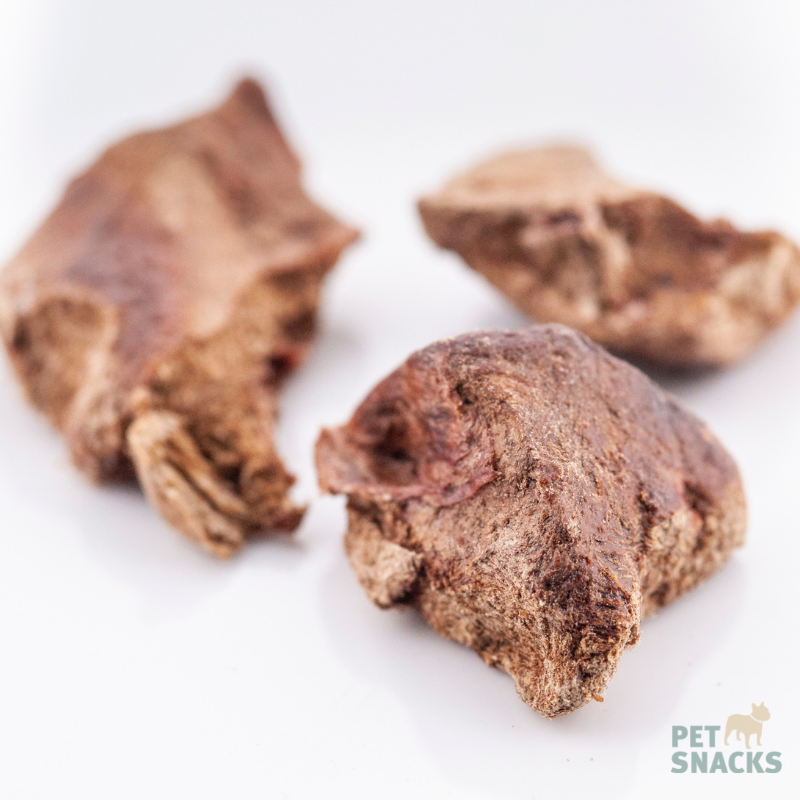 But we get it, it's messy, and most people find it gross to keep in their fridge. 
That's why Pet Snacks created our new freeze-dried, Chicken Liver treats.
They are 100% raw, freeze-dried, all-natural, and sourced from a locally grown RSPCA-approved Australian chicken farm.
Each liver is carefully selected and gently freeze-dried so you don't have to worry about the mess.
Sealed in hygienic resealable bags, you will work less to give your dogs the nutrition they deserve.
THE FIRST LIMITED BATCH IS AVAILABLE NOW!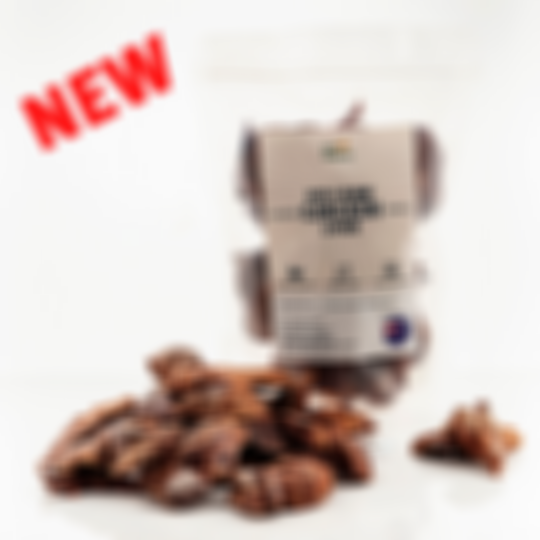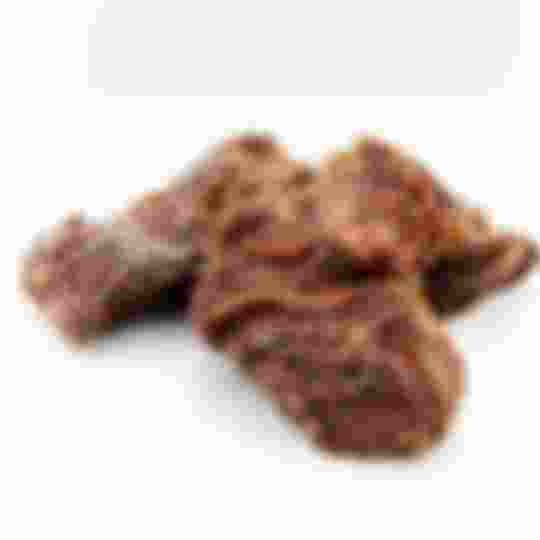 Freeze Dried Raw Chicken Liver Treats
NEW - 100% Raw Chicken Liver Treats!
Single-ingredient, freeze-dried 
100% Australian made
RSPCA Approved chicken
Suited dog size: Dogs 4kg - 20kg
10% OFF DISCOUNT ENDS IN:
NEW - 100% Raw Chicken Liver Treats!
Single-ingredient, freeze-dried 
100% Australian made
RSPCA Approved chicken
Suited dog size: Dogs 4kg - 20kg